Support insulators/Post Insulators, as the name implies, serve to electrically separate electrical conductors at different potentials, while performing mechanical functions. The "live" parts of the equipment, with high voltages and powers, are physically separated from the structure and surroundings of the installations, which will be at ground power. Facilities and people are protected and continuity of service is ensured.
At Indisol we produce these insulators according to the specific needs of each application, indoor, outdoor or for special environments such as SF6 or other dielectric fluids.
 For different electrical stresses, from low voltage to high voltage. With mechanical specifications, from efforts to traction, bending or torsion.
Insulators subject to systematic tests, both in-house and in external laboratories, where these electrical and mechanical specifications are validated.
Mounting lashings (threaded) follow the standards or customer needs.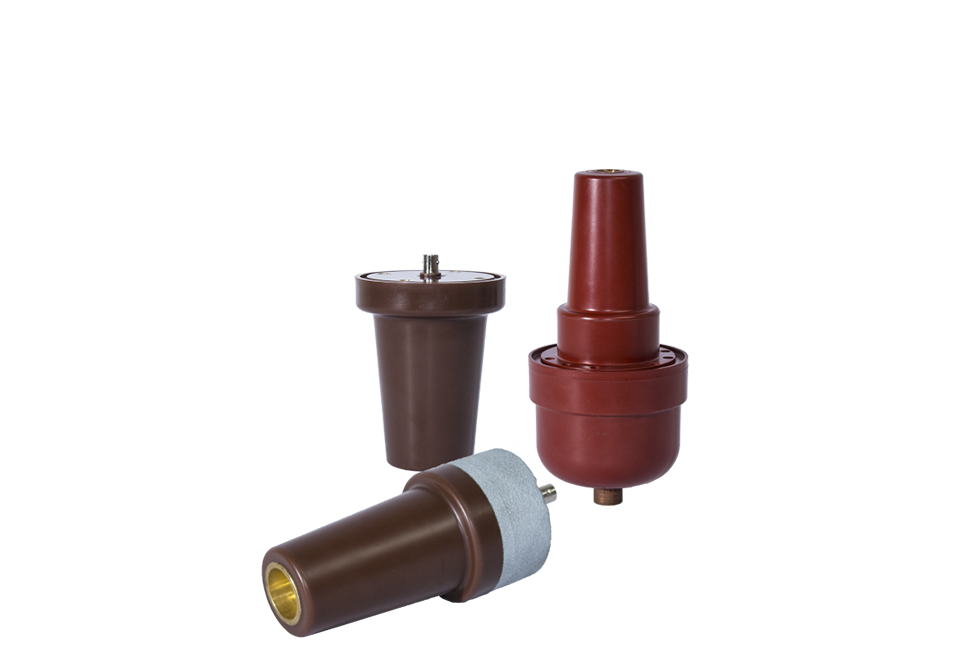 Capacitive Voltage Divider [+]
Resistive & Capacitive Insulator Dividers [+]
Costumized HV/MV Products [+]